RV Jack Points
Thank you for your interest in our RV Jack Points!
Many VANS aircraft owners have always wanted a simple way to jack their landing gear whether its for conditional inspections or for tire and brake maintenance. There have been many ideas and ways to do this but none are as elegant as our Jack Points.
Installation is simple: Once you've installed the base mount plate on your landing gear you're done. You'll pin the adapter arm whenever you're ready to lift your wheels for whatever maintenance is needed using simple floor jacks or screw jacks.
---
These pictures tell the story: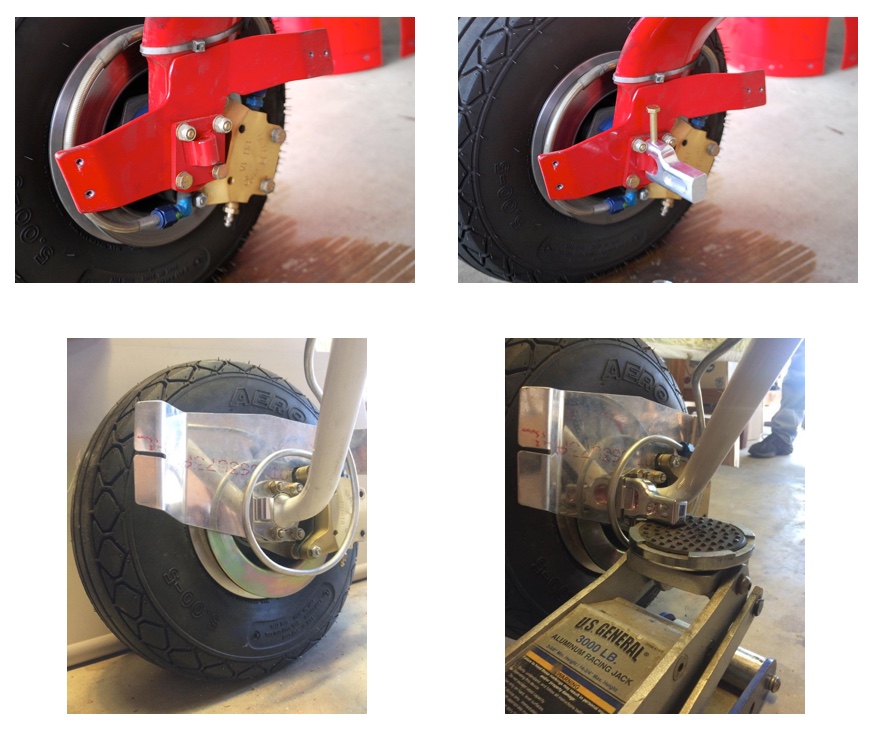 ---
---
Note: We currently offer FOUR jack-point models that fit two different styles of landing gear:
---
Showing 1 to 4 of 4 (1 Pages)